Lock Changing Bellerose, NY – State Locksmith Services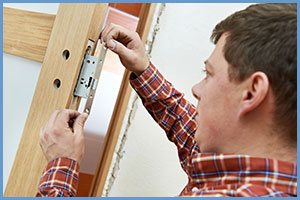 If you think that you're not at risk of being a victim of a robbery, think again. If a burglar gets an opportunity to invade your home or business, no matter who you are or where you are, they will utilize the chance. Don't let burglars invade your home by putting age-old locking systems because locks act as the first line of defense in your home's security so having solid exterior doors with high quality locks is highly advisable. Have you decided to update your locking system? The real challenge for you is to find the best locksmith to get the job done.State Locksmith Services is ffering lock changing service in and around the Bellerose, NY.
When should locks be changed?
Door locks aren't like other aspects of the property that need regular maintenance and frequent update. While there's no specific timeline on how regularly your locks should be changed, here are some of a few incidents that let you think about changing your door locks, such as
You've moved into a new home:
Perhaps the No.1 reason to change the door locks is when you've taken over the tenancy of a new residence. You can't be sure that no one has your home spare keys. For this reason, it's much better to be safe by changing the locks than feel sorry.
Have you lost your keys? It's crucial to change the locks as quickly as possible. That's because you are not aware where your keys will wind up. Evade future complications by changing locks.
Sure, locks are made of metal – but that doesn't mean they will last forever. When years move on, the locks get rusted, key slot appears to be warped, or metal is chipping, indications are clear that your locking system needs replacement or repair.
You've just had a break-in:
If you've been the victim of a home burglary, the very first thing you have to do is to call a locksmith and opt for lock changing service.
Your lock is just too outdated:
If your locks are outdated and on the brink of collapse, it's time for you to contact State Locksmith Services for changing your door locks.
Why choose State Locksmith Services?
Our commitment! We are 24-hour Locksmith Company addressing every locksmith need with the highest level of standards. With a pro-active team, well-equipped service vans, and well-stocked quality merchandises, our company is the best one for lock changing service in the surrounding localities of Bellerose, NY.